Best SPC Flooring Manufacturer In UAE
Introduction
Here at SPC Flooring Excellence, Floormonk takes centre stage and innovation is the key to their kingdom.
A pillar in the SPC flooring industry, Floormonk stands tall in the middle of the UAE's busy market. The leading supplier of cutting-edge SPC flooring solutions, Floormonk reigns supreme with an unshakable dedication to perfection. Floormonk takes innovation from the complex web of UAE requirements and incorporates it into every tile and board they produce. Their fame precedes them and can be heard in both desert dunes and skyscrapers. As the UAE's beautiful dunes embrace modern technology, Floormonk's skill is more apparent than ever.
CHECK OUT THE BEST SPC FLOORING
This article explores the flawless quality, expert production, and amazing price that set Floormonk apart to reveal the keys of their success. Greetings from the realm of SPC flooring perfection, where Floormonk has a prominent position and innovation is the key to their throne.
The UAE's Thriving SPC Flooring Scene
The UAE's SPC flooring industry is alive with enthusiasm in the middle of the sweltering desert, where innovation sizzles like the summer heat. The need for durable, high-quality flooring has increased dramatically, and Floormonk is there to capitalise on the trend.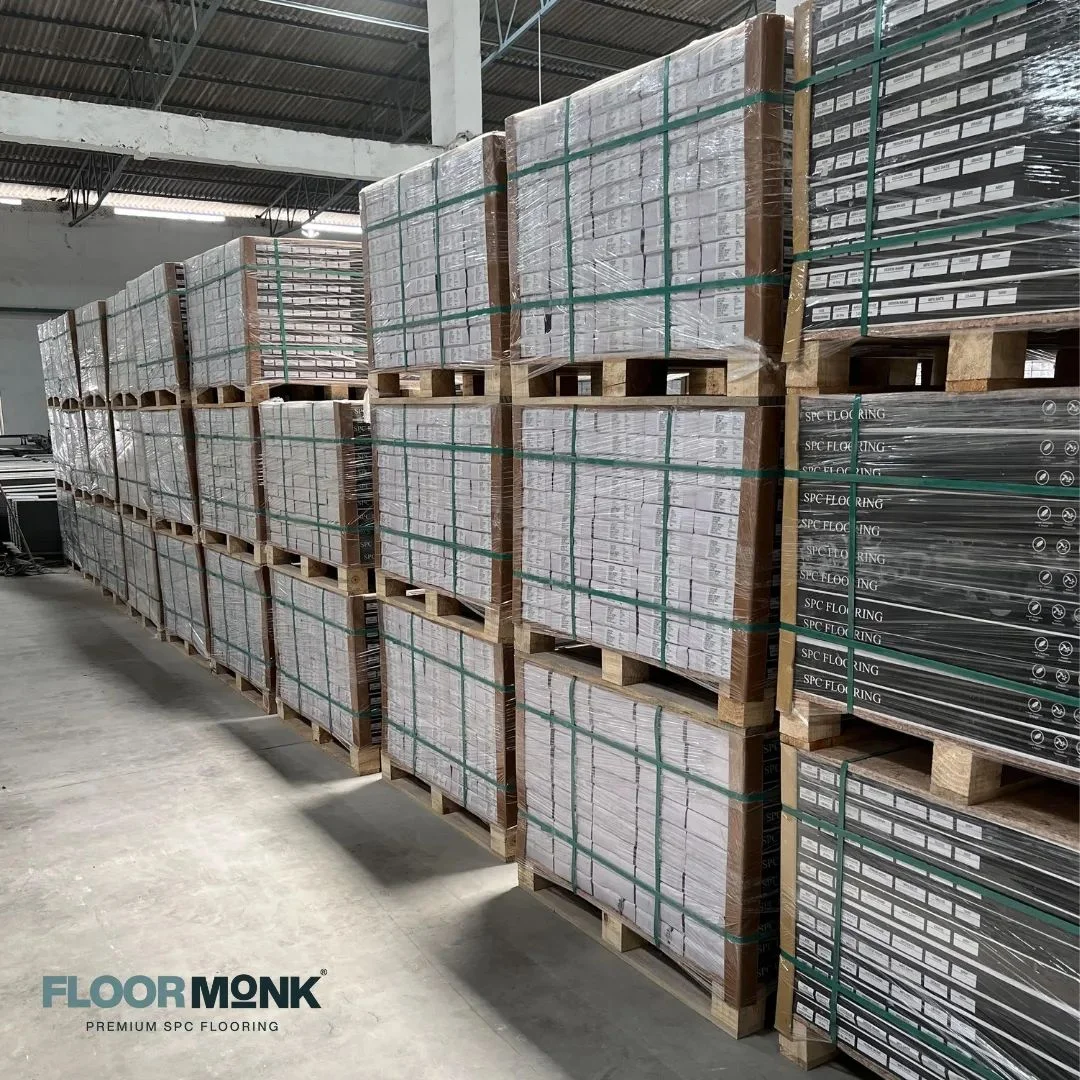 The UAE has an ongoing demand for flooring solutions because of its skyscrapers that reach the clouds, opulent malls, and cutting-edge interiors. The market warmly embraces the newest SPC developments in this environment, which is in constant need of them. But in this teeming oasis of opportunity, who sticks out? Of course, Floormonk!
They are equally committed to excellence as those who built the Burj Khalifa. Beyond only being an outsider, they revolutionise the experience by providing a wide range of cutting-edge SPC flooring options. On a clear night, Floormonk's star shines brighter than the stars of the desert in a land where excellence rules supreme.
Read on to discover more about their skills and the elements that make them so brilliantly brilliant!
Floormonk's Capability in Manufacturing
Floormonk doesn't play around when it comes to producing SPC flooring. Here's why they've got it down to a science: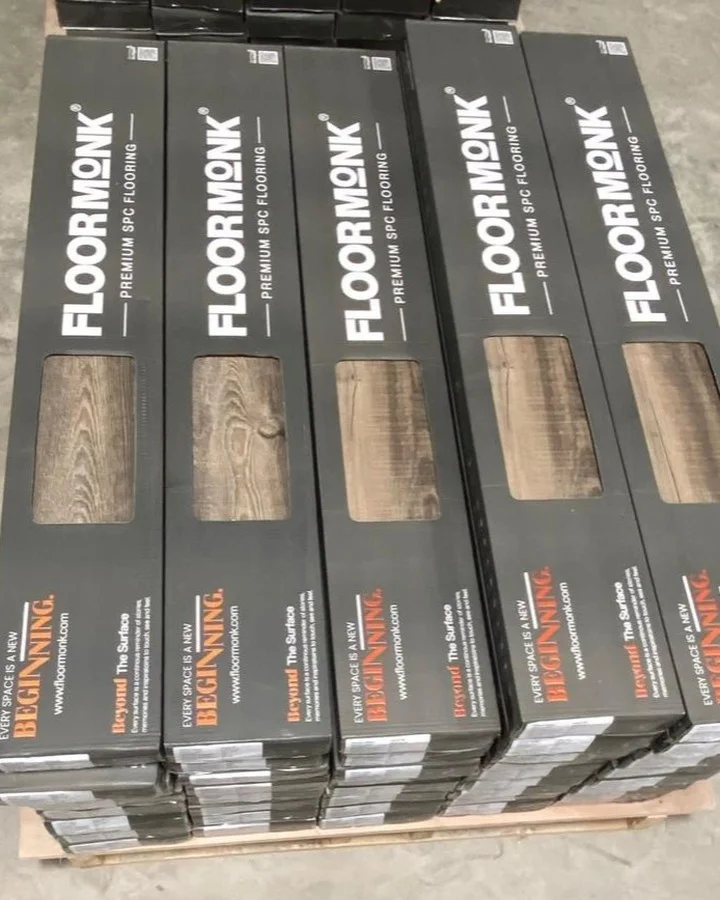 Cutting-edge Facility: Floormonk has a cutting-edge production plant that can compete with the best in the business. The building is a marvel of contemporary engineering and is outfitted with cutting-edge equipment that can handle even the most complex aspects of SPC floor manufacturing.
Competent Workforce: However, the role of machines is not the sole factor. The expertise of Floormonk's staff is what really sets them apart. These people work for SPC Flooring as craftsmen rather than as mere workers. They provide an unmatched degree of competence at every stage of the production process because to their years of experience.
Global Reach: Floormonk doesn't confine itself to a certain region of the globe. They are truly a worldwide player thanks to their wide-ranging reach and network. Their position in the very competitive UAE industry is proof of their dedication to quality.
Assurance of Quality: Floormonk does not compromise on quality. To guarantee it satisfies the highest standards, every tile that leaves their production line is put through a battery of tests. They have established a reputable name in the sector because to their commitment to quality.
Up With the Trends: Their manufacturing prowess allows them to keep up with the trends and at times setting unique benchmarks themselves. The brand Floormonk has significantly impacted the market with innovative designs and product quality all owing to dedicated market study and trend awareness.
Floormonk stands out in a world where production is frequently an anonymous process. With the aid of cutting-edge technology, a qualified crew, and a global presence, they are able to provide SPC flooring that is unparalleled. When you pick Floormonk, you're making the best possible manufacturing decision.
The Unmatched Quality of Floormonk's SPC Floors
When it comes to SPC flooring, Floormonk doesn't just set the bar; they redefine it, making it soar higher than a kite in a summer breeze. Here's why their SPC floors are in a league of their own: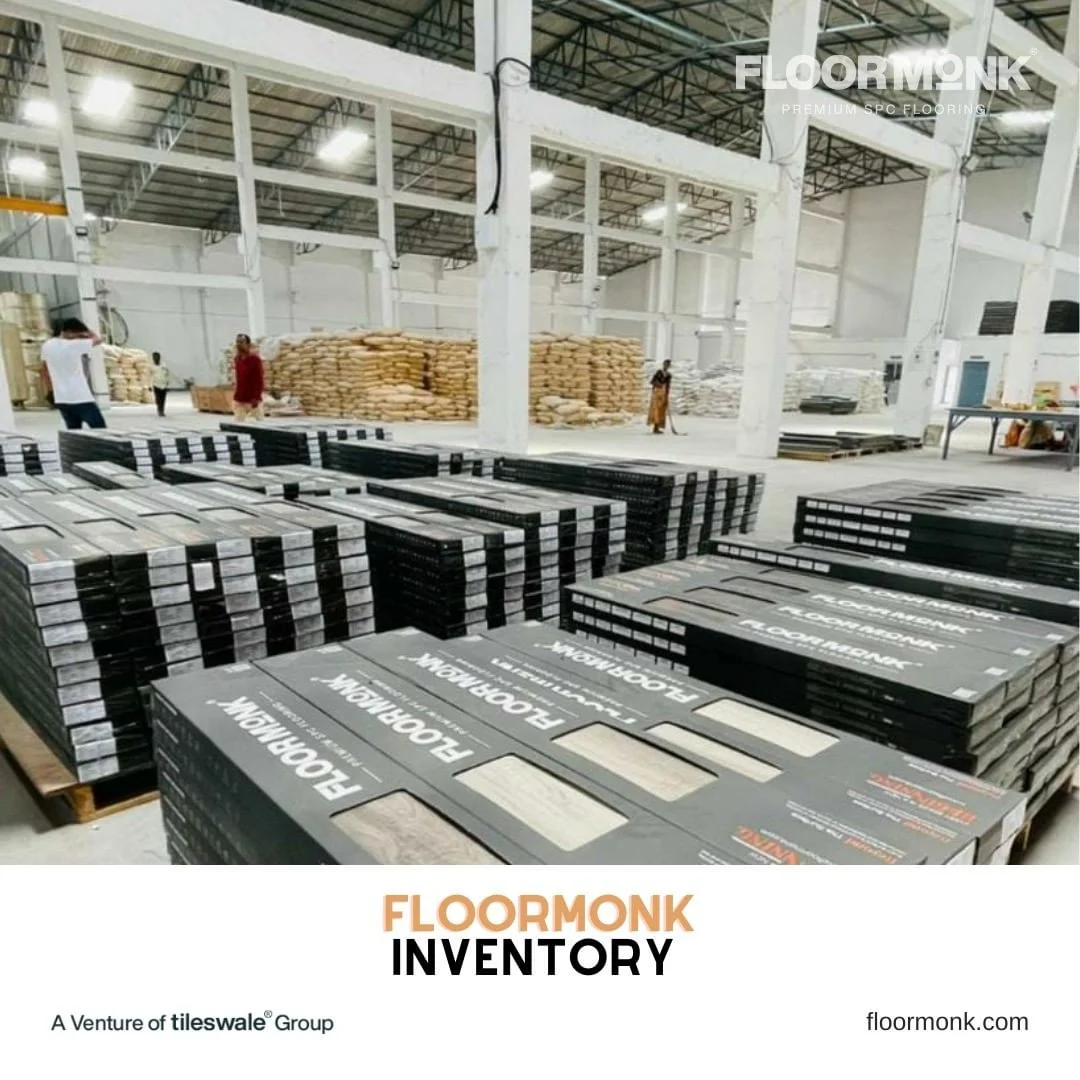 Precision Engineering
Floormonk employs cutting-edge technology that dances harmoniously with the art of precision engineering. They craft their SPC floors with microscopic attention to detail, ensuring every plank is a masterpiece of durability and elegance.
Uncompromising Materials
At Floormonk, they don't compromise on quality; they revel in it. Their SPC floors are forged from the finest materials that withstand the test of time, making them an investment that pays off for years to come.
Whispering Elegance
These flooring have a subtle grace that makes them stand out rather than merely being distinctive. Floormonk's dedication to style and refinement is evident in the sleek finish and alluring textures.
Rigorous Testing
Every SPC floor goes through thorough testing before it leaves their production facility, something even the harshest critics would commend. One plank at a time, it's a quality control process that guarantees precision.
Eco-Aware
Floormonk values the environment just as much as your home's furnishings. They minimize their carbon impact while maintaining flair and quality with their SPC flooring.
As a result, when you walk on one of Floormonk's SPC floors in the UAE, you're not merely moving from place to place; rather, you're experiencing an experience of unparalleled quality that gives your space a completely new level.
Conclusion
In conclusion, Floormonk stands tall as the undisputed champion in the realm of SPC flooring in the UAE. Their journey has been nothing short of remarkable, navigating the intricate terrain of the UAE's demanding market with finesse and innovation.
With their cutting-edge manufacturing facility, Floormonk has etched a niche for itself, blending tradition with technology in the creation of top-notch SPC flooring solutions. Their machinery, the veritable wizards of precision, work tirelessly, crafting masterpieces that grace floors across the Emirates.
But what truly sets Floormonk apart is their unwavering commitment to quality. Each SPC flooring piece bears the hallmark of excellence, a testament to their relentless pursuit of perfection. It's not just flooring; it's an art form that transforms spaces.
And amidst the competitive cacophony, Floormonk manages to strike the perfect chord with its pricing strategy. Affordable, yet never compromising on quality, their SPC floors emerge as the shining star in the UAE market.
In the vast desert of options, Floormonk's SPC flooring oasis beckons. Step in, and let your floors tell a story of elegance, durability, and innovation. Discover Floormonk – where floors meet excellence.
Top