Hardwood Flooring Manufacturer In India
Wood is the classic and most durable option when it comes to flooring. Floormonk is the leading Hardwood flooring manufacturer in India, that has been manufacturing Hardwood flooring for a long time. However, if you are having a tough time deciding whether the hardwood floor will be the apt option for your house, let's help you out.
What Is Hardwood Flooring?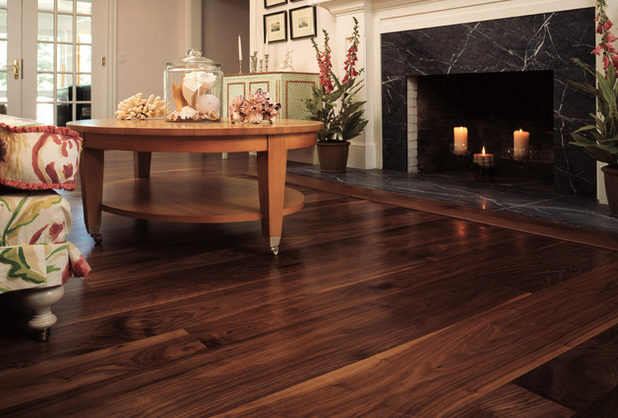 Hardwood flooring is basically comprising the wood that derives from the trees that grow slowly. These trees are denser and more durable than softwood trees. Therefore, it easily implies that hardwood floors are the most durable flooring option.
These flooring materials will demand the least maintenance. The actual durability of the species of wood will be available with the hardwood flooring manufacturing Company in India.
Qualities of the top manufacturers
You can experience the ultimate feel of hardwood flooring only when you are buying Hardwood flooring from the top manufacturers in the country. But the question is, how will you detect the best manufacturers?
Floormonk is always the leading name in the industry of hardwood flooring in India. If you follow their trends and ways, you can realize that there are some factors that help oom assessing whether the company is an able resource.
Factor #1: Duration in the industry
The hardwood can last a lifetime. But how many years has the company been in business? If a company is in the manufacturing business for a considerable period, it is easier to get feedback about the manufacturer.
If you see that the customers who purchased from them many years back are still happy with their flooring, then you certainly have a good reason to rely on the Hardwood manufacturing company.
Factor #2: Artistic sense
One of the crucial things about hardwood flooring is that the material never goes out of style. Even if it has been in use over the past thousands of years, the flooring has successfully survived the test of time.
So, when you are looking for a Hardwood flooring manufacturer, try to look for those who have a high sense of creativity along with skilled craftsmanship. If the company is producing unique pieces of flooring materials, you can conclude that you will also get some unique flooring patterns.
Every board, plank, or strip of the hardwood floor can be a work of art if you have the top hardwood flooring manufacturers planning the design. With dozens of species and specimens of hardwood available these days, it is no longer a matter of complication to find the best choice.
Factor #3: design options
Is there a limited range of collections or the company is offering a huge collection to choose from? It is a vital question as the more collection you can see, the better choice you can make for the interior décor.
The best hardwood floor manufacturers will always maintain a string collection with multiple options of colors, tones, textures, and shades to make sure that they spoil the customers with options.
Factor #4: Reviews
It is really important to read the reviews of a company. What are the existing customers saying about the quality of the product from a company? Are there any complaints? If so, then do you find similar complaints that can show weakness in certain areas of the company?
Go through the reviews thoroughly to find out whether the company has been successful in satisfying the customers or if the number of grievances is too high to rely on company.
Factor #5: Finishing options
Is the company offering a variety of finishing options? Hardwood floors are definitely beautiful in a natural way. But the stains can add color to the wood that may look interesting. Or would you like to highlight some grain patterns on the wooden floor?
Whatever you want, the Different types of Harwood finishing should be available with the company to make sure that you get what you desire.
Factor #6: Prompt response
You are investing a considerable amount in buying the floor material. So you deserve to get clarification for each doubt that you have in your mind. Are you getting prompt responses and clarifications to the doubts and emails?
If yes, then the company is a trustworthy concern. Only the top-rated companies are ready to share every bit of information that can help you to make the decision properly. Unless you receive accurate communication from the company, it will be difficult for you too, to find a suitable Hardwood flooring manufacturer.
In many ways, SPC is similar to hardwood
These are made from wood composite and have an authentic wood grain finish
SPC flooring products are made from wood composite. This is a combination of wood and plastic fibers. The flooring's wood component gives it a realistic wood grain look, while the plastic component makes the flooring waterproof and more durable than hardwood.
They are also more durable than hardwood and waterproof.
SPC flooring is 100% waterproof making it ideal for areas that are prone to water damage or spills. They can also withstand heavy traffic and wear and tear better than hardwood.
What is the best wood for hardwood floor?
When choosing a wood for your flooring project, it is important to take into account several factors such as moisture content (which affects how long the wood will last), species identification (which affects sound transmission), grain pattern (which affects finish ability/grain alignment when finished), aldehyde levels (which may cause some finishes to wear prematurely), weight per board foot (.08-.12 pounds per square foot; .5-.6 kilograms per cubic meter) Price ($/m2 nominal; $/board feet nominal range in U.S.), transportation costs from source to destination (), storage conditions (), ease of installation ().
Can you mop hardwood floors?
While it is possible to mop hardwood floors with a standard home mop, you may want to consider using an alternative such as the Swiffer WetJet. This tool has been specifically designed for mopping hardwood floors and is highly effective at removing dirt, dust, and stains. It also features a wet cloth microfiber pad that traps dirt and debris so it can be easily removed.
Having clean wood flooring will make your home more comfortable – not only does it look better, but alsothe air circulates better when there are no barriers between the flooring and the atmosphere.

Will steam mop ruin hardwood floors?
While there is no set rule, most people recommend avoiding steam mops on hardwood floors. This is because the heat from the steam mop can damage your floor's finish and cause wear and tear. In fact, some While there is no set rule, most people recommend avoiding steam mops on hardwood floors. This is because the heat from the steam mop can damage your floor's finish and cause wear and tear. In fact, some experts even believe that regular use of a steam mop may actually accelerate wood floor deterioration. Instead, try using a dry sweeping or vacuuming method to clean your floors instead.experts even believe that regular use of a steam mop may actually accelerate wood floor deterioration. Instead, try using a dry sweeping or vacuuming method to clean your floors instead.

What are the disadvantages of hardwood flooring?
Hardwood flooring is not impervious to water, so it needs to be properly sealed and treated if it will be used in areas where there is a high chance of water damage.
It can be difficult to keep clean and requires regular maintenance.
It can be damaged by pests, and can therefore require specific treatment.

Why we are India's leading manufacturer of hardwood flooring
The premium service quality of the company is the chief factor that makes Floormonk the best hardwood floor manufacturer. Rely on the company that can help you to make the right selection for the flooring of residential or commercial space.
Recently News & Blog
" High Performance | Low Cost | Long Lasting " SPC LVT Floor Tiles are good quality building materials made ...

Top