Premium Quality SPC Flooring Manufacturer In Morbi
Introduction
Welcome to the world of exquisite flooring where quality meets innovation! Discover the captivating realm of Floormonk, the leading SPC flooring manufacturer in Morbi, Gujarat. At Floormonk, we believe that a superior flooring experience can transform any space into a masterpiece.
Our unwavering commitment to excellence has made us a trusted brand, supplying premium quality SPC floors across the globe. From residential havens to commercial marvels, our floors combine durability, stability, and water resistance like no other. Step into a realm of limitless possibilities as we redefine the art of flooring.
Join us on this extraordinary journey and elevate your surroundings to unmatched elegance with Floormonk. But before that let's explore the rise of SPC flooring.
The Rise of SPC Flooring: Transforming the Flooring Landscape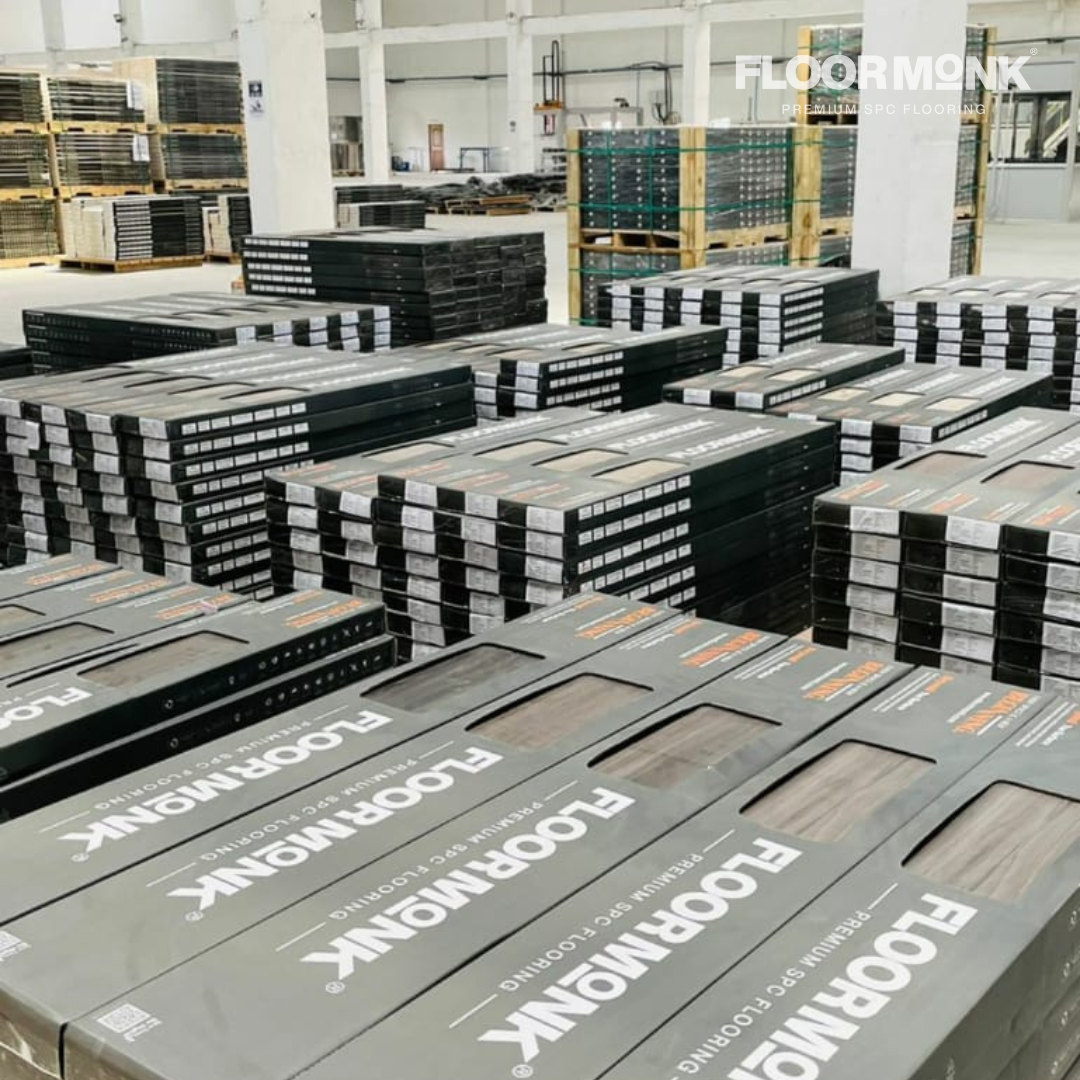 In recent years, SPC (Stone Plastic Composite) flooring has taken the flooring industry by storm, revolutionizing the way we think about our living and commercial spaces. With its remarkable durability, water resistance, and stunning aesthetics, SPC flooring has become the go-to choice for modern homeowners and businesses alike.
It is a thing of the past; compromising between style and practicality. SPC floors today offer a perfect balance, combining the natural beauty of wood or stone patterns with the resilience needed to withstand substantial foot movement over it, liquid spillage, and everyday usage.
With its rigid core construction and advanced manufacturing techniques, SPC floors provide unparalleled stability, ensuring a lasting and minimal upkeep flooring solution. As an eco-friendly option, SPC flooring is also made using sustainable materials, reducing its environmental impact.
Unveiling Floormonk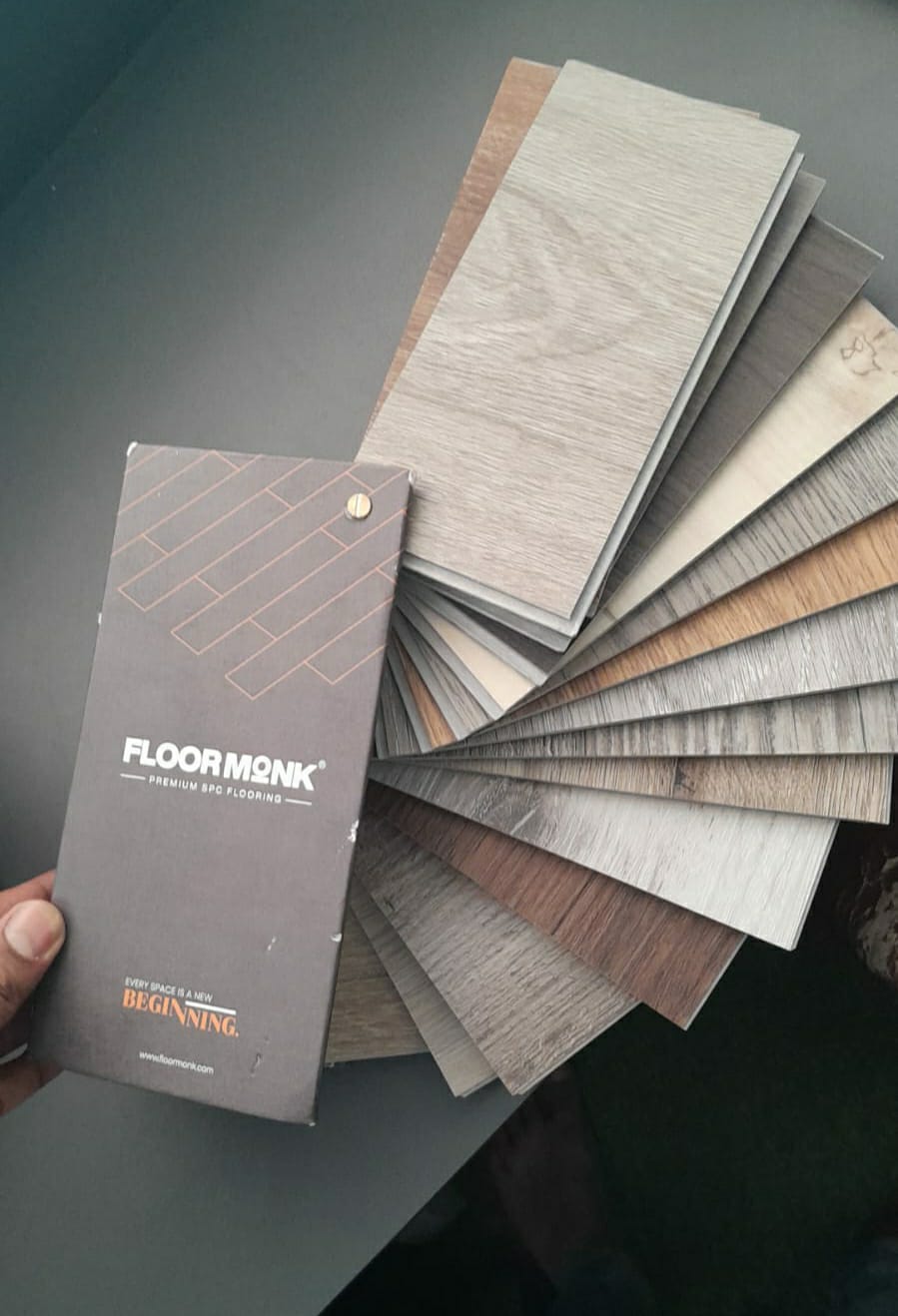 Floormonk, the pride of Morbi, stands tall as a leading brand in the floors industry. With an unwavering commitment to excellence, our brand unveils a world-class surface solution. Their top-notch manufacturing facilities combine expertise and accuracy to craft flooring solutions that redefine style and durability.
Our SPC floors are meticulously engineered with premium materials, ensuring unmatched stability and water resistance. The advanced manufacturing processes employed by Floormonk guarantee exceptional quality that surpasses industry standards.
Choose from a wide range of captivating designs and finishes, including exquisite wood and stone patterns, which harmonize style with functionality. Rest assured, Floormonk's greener and more sustainable practices contribute to a greener future.
With a global reach and a track record of client satisfaction, Floormonk is the epitome of excellence in the world of SPC surfaces.
Discover the makeover with Floormonk and transform your space into a haven of timeless elegance. Connect with Floormonk now to embark on your surface project.
Superior Value SPC Floors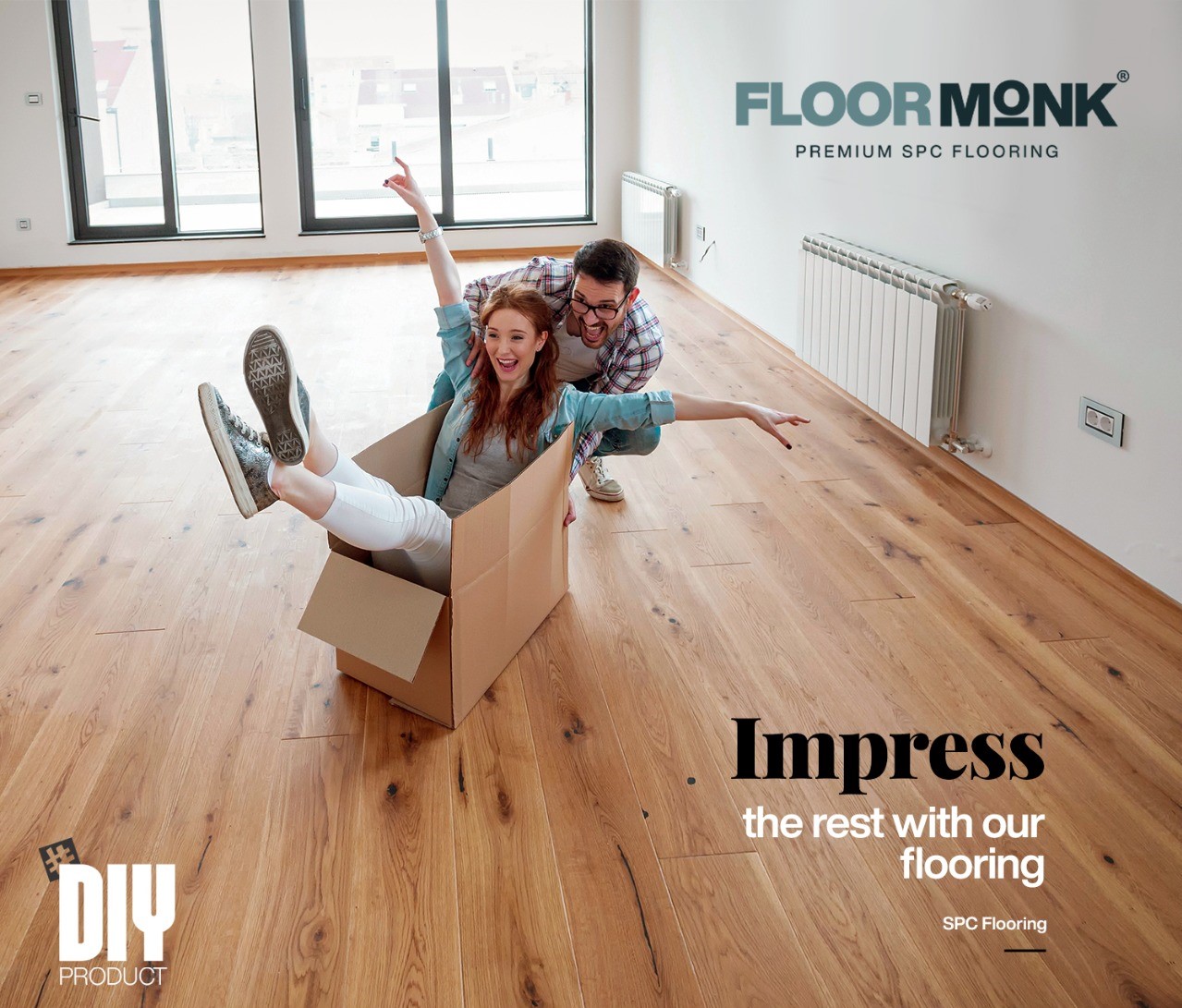 At Floormonk, we are a notch above the rest in crafting exceptional SPC floors that stands the test of time. Our promise of a superior class of floors starts with using top-grade supplies and engaging in advanced manufacturing processes. Our SPC floors are built to last, offering exceptional durability, stability, and water resistance.
With Floormonk's SPC flooring, you can bid farewell to worries about scratches, dents, or moisture damage. Our floors are designed to withstand high-traffic areas and maintain their pristine appearance for years to come. Whether it's for residential or commercial spaces, Floormonk's SPC flooring ensures a long-lasting investment that surpasses expectations.
Comprehensive Range of Designs and Finishes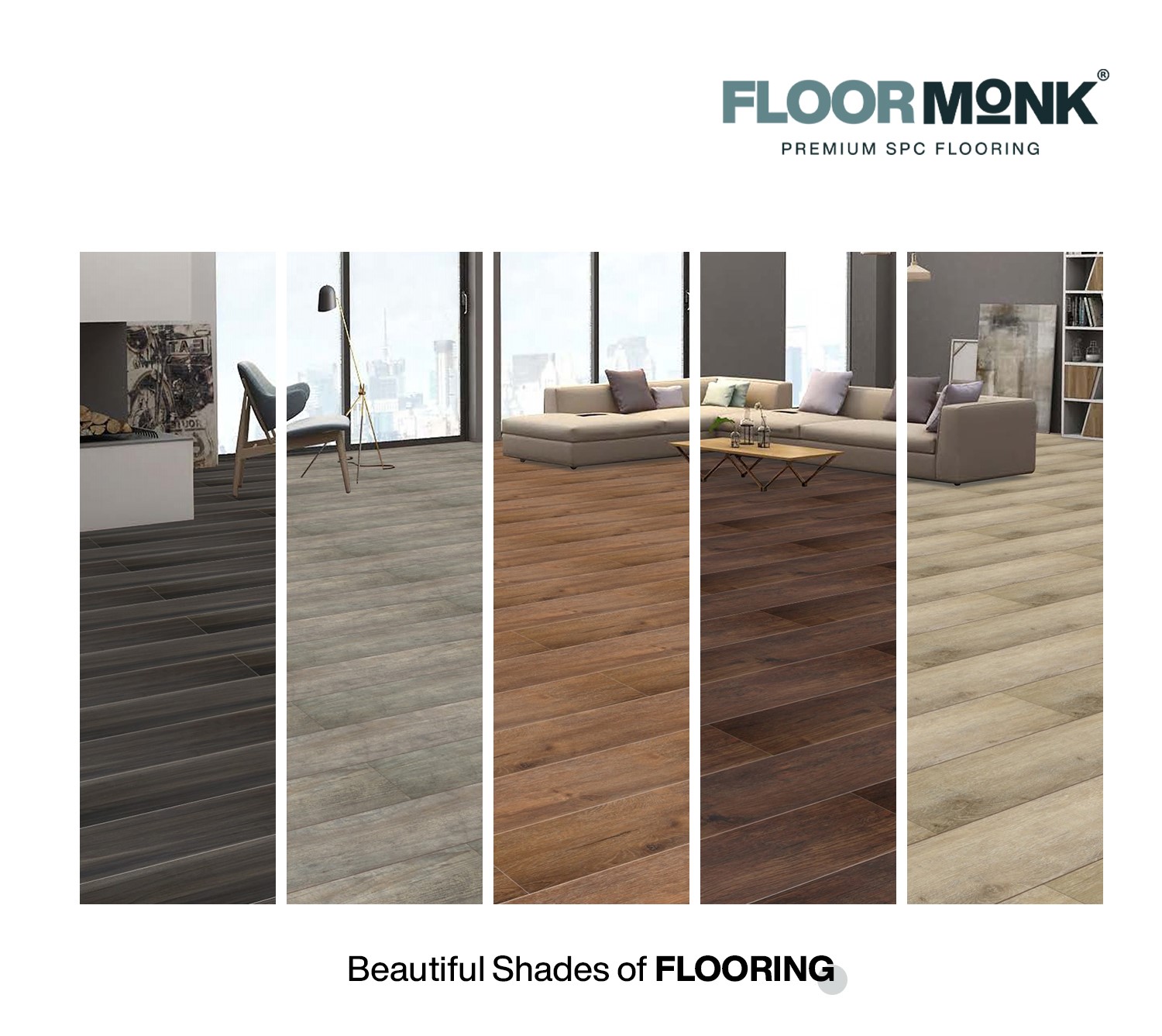 Floormonk takes SPC floors to new heights with its stunning range of designs and finishes. Each floor is a masterpiece, meticulously crafted to transform any space into a visual delight. From the rich warmth of wood to the timeless elegance of stone, Floormonk offers a diverse collection that caters to every taste and style.
It doesn't matter if you desire a rustic oak look or a sleek marble aesthetic, our SPC floors deliver impeccable quality and unmatched beauty. Discover the artistry of Floormonk's innovations and elevate your space with flooring that truly captivates.
Eco-Friendly and Sustainable Practices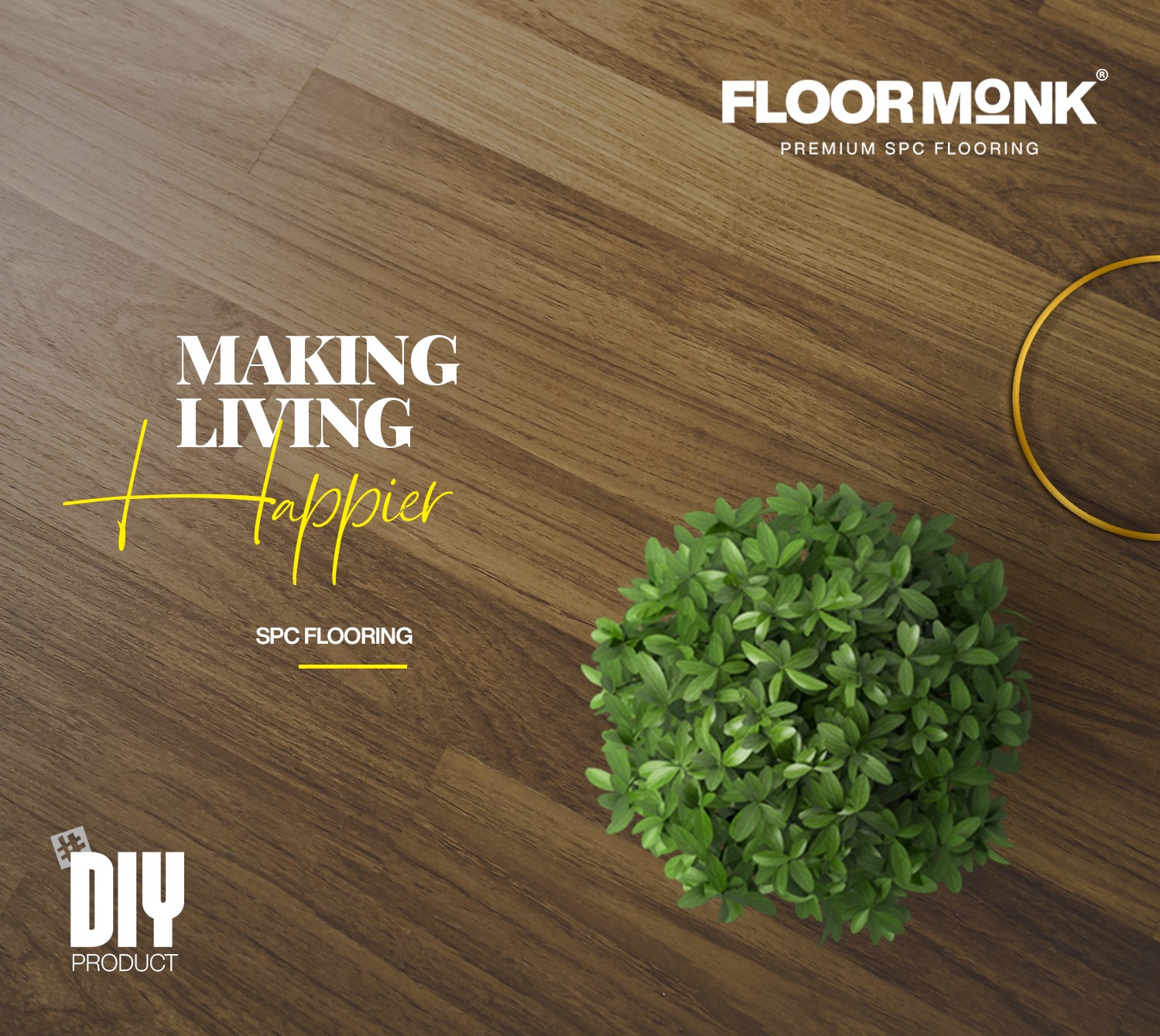 At Floormonk, we take our obligation to the environment seriously. Our SPC floors are not just beautiful but also sustainable. We employ innovative practices to guarantee sustainability each step of the way. From using recycled materials to reducing waste, we prioritize the planet without compromising on features.
Our manufacturing techniques are designed to minimize carbon footprint while maintaining the peak criteria. With certifications and compliance with international environmental regulations, Floormonk leads the way in eco-conscious surface solutions.
Floormonk - A Reliable SPC Surface Supplier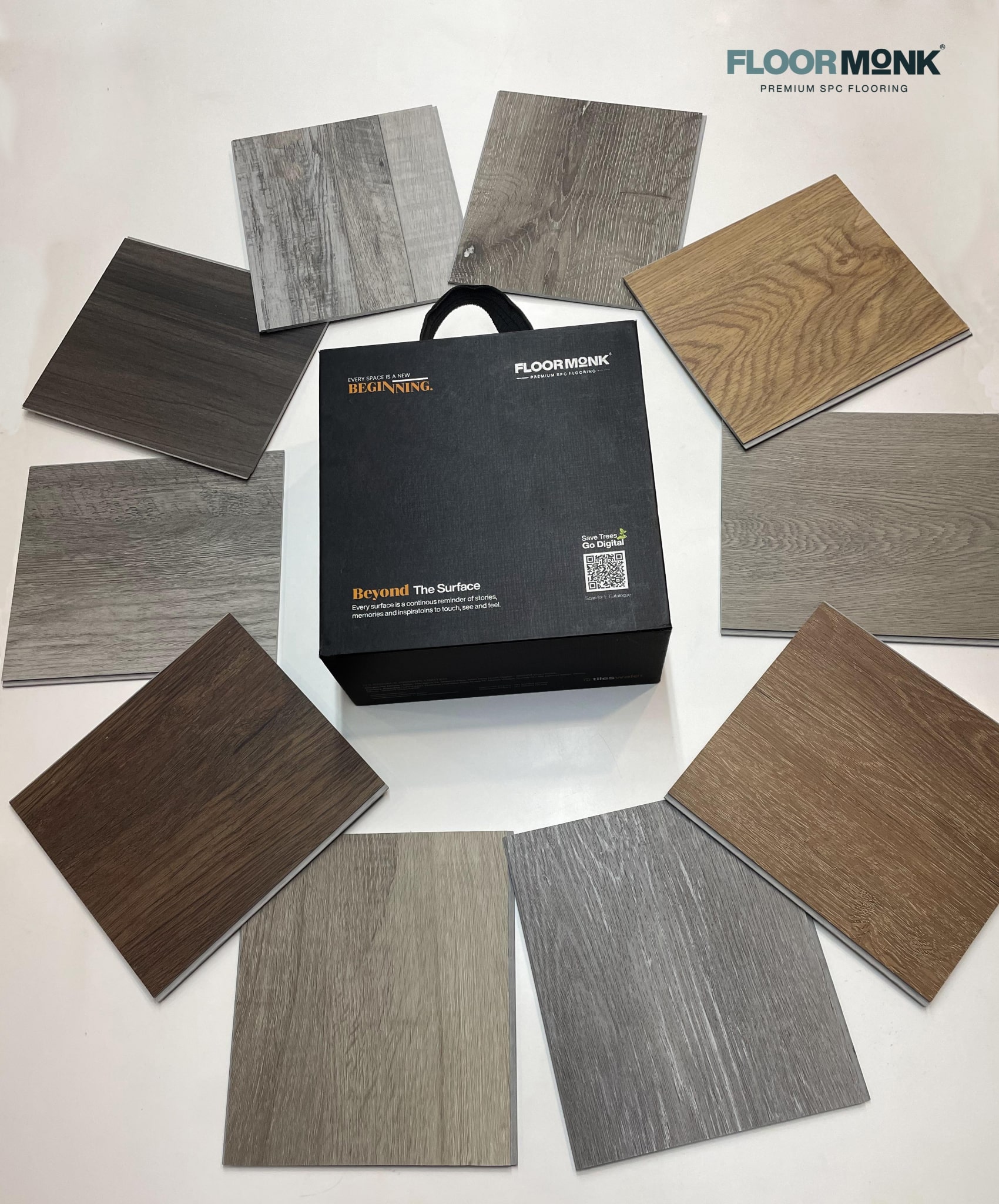 At Floormonk, we have an extensive global reach and an unwavering commitment to customer satisfaction. Our superior SPC floors have garnered acclaim worldwide. From bustling cities to serene landscapes, Floormonk's SPC floors adorn countless spaces with elegance and sturdiness.
But don't just take our word for it; our contented clienteles speak volumes. With a network spanning the globe, we make sure of prompt delivery and unparalleled services. Join the Floormonk family today and explore the difference first-hand.
Conclusion
At Floormonk, we proudly bask in the glory of our superiority, we are the epitome of premium quality SPC flooring manufacturing in Morbi, Gujarat. Our pledge to excellence is evident in each step of our process, from sourcing the optimum resources to employing advanced manufacturing techniques.

With Floormonk, you don't just get a floor; you get a masterpiece. Our SPC flooring boasts unparalleled durability, stability, and water resistance, ensuring it withstands the test of time.
But it's not just about functionality; we also offer a wide range of captivating designs and finishes. From stunning wood patterns to elegant stone textures, our collection caters to diverse aesthetics and preferences.

Our USP is our dogged dedication to sustainable practices. We prioritize sustainability by utilizing environmentally friendly materials and adhering to stringent international criteria.
Don't just take our word for it—our global consumer base attests to the satisfaction they've experienced with Floormonk. We prioritize brilliant client service and provide comprehensive care throughout your flooring journey.
Discover the world of Floormonk and elevate your spaces with our finest SPC flooring. Contact us at 9484535875 or email us at sales@floormonk.com today to learn more or request samples. Your dream floor awaits!
---
Article Last Update : 25th May, 2023
---
Read more articles :
2. SPC Vinyl Floor Manufacturer
Recently News & Blog
" High Performance | Low Cost | Long Lasting " SPC LVT Floor Tiles are good quality building materials made ...

Top