SPC Vs Tile - Comparing Two Popular Kitchen Flooring Options
Ceramic tile, commonly referred to as tile, is a type of acid and alkali-resistant porcelain or stone, architectural or decorative materials. It is made of fireproof metal oxide and semi-metal oxide by various processes. Its raw resources include quartz sand, clay, and other minerals.
Over the years of development, tile has been extensively employed in residential and commercial settings. But, there are difficulties when the tile is put to use.
Stone Plastic Composite is also known as SPC flooring. Limestone (calcium carbonate) and PVC powder plus stabilizer make up the bulk of the substance. A new type of tile that can be referred to as soft ceramic tile was created as a result of technological advancement.
It has a firm floor that is environmentally beneficial, has no harmful emissions, and has good dimension stability, high peel strength, minimal walking noise, and zero warping or distortion.
Advantages of SPC flooring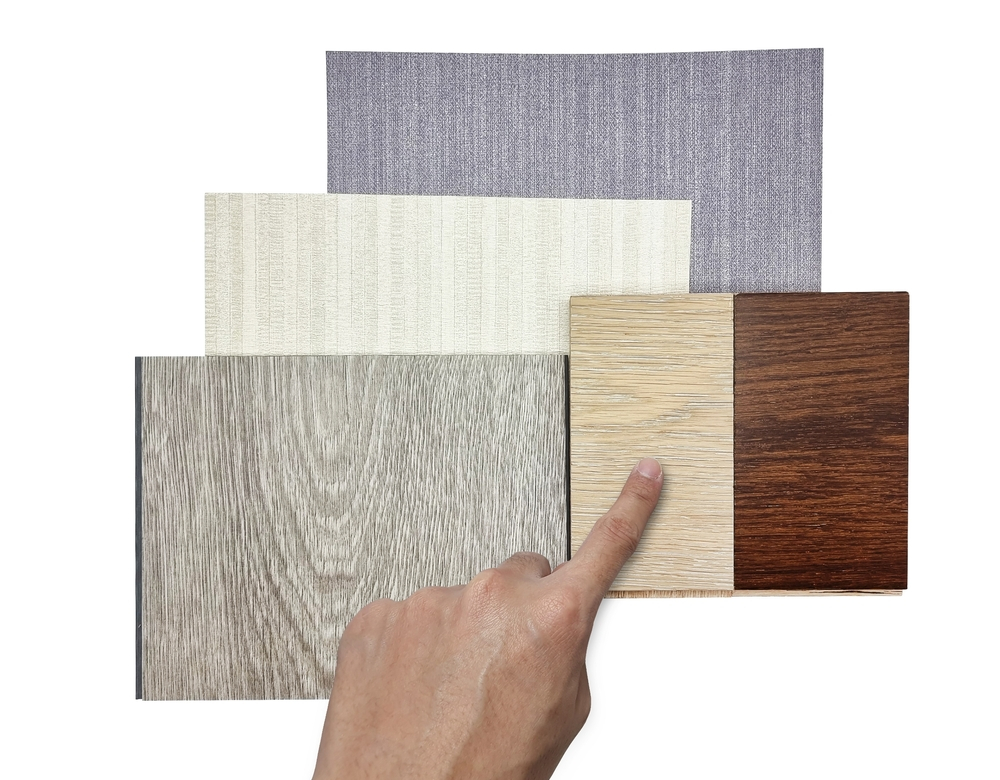 1. Anti-slip
Water cannot penetrate SPC flooring because of its 100% waterproof coating. I don't mind being around wetness or mold.
FLOORMONK SPC flooring has a higher friction coefficient than tiles or other covering materials. When water spills, it becomes even more uneven and anti-slip.
SPC flooring has an R10 slip resistance rating. It is mostly used in the kitchen and bathroom. It is a good choice especially for elder folks and children worrying about safety.
2. Patterns on the Surface
Another key benefit over ceramic is the variety of printing available on SPC flooring for kitchen.
SPC flooring will give us additional options for interior design, including wood grain, marble patterns, EIR technology, personalization, different textures, different colors, and different patterns. SPC flooring offers options for every style, whether it be modern, boho, rustic, or contemporary.
On the contemporary, the ceramic tiles' surface color is rather simple.
3. Resistance to impact
Wear-resistant, stain-, scratch-, and impact-resistant SPC flooring has a rigid core made of virgin material and a UV coating. We don't need to be concerned that dropping our cups or phones will hurt our flooring. Also, we shouldn't panic if our flooring develops dents or scratches in a high-traffic region. Under regular use, the service life is significantly longer.
The real problem, though, will be ceramic tiles. We must use caution.
4. Absorption of Sound
Using a premium quality IXPE pad, SPC flooring performs better in terms of sound absorption.
On the other hand, ceramic tiles are not competitive in this regard.
5. Installation
We can even install and use Tile Flooring with Unilin Click and Lock on the same day. There are no specific guidelines for the underfloor environment.
We can even install it ourselves if we are capable enough. No adhesive or nails are required. Installation would be done in a secure and orderly manner. SPC flooring is also a fantastic option for a subsequent renovation. If the surface conditions permit, we can panel SPC flooring directly.
The process of setting up tiles takes longer time and more effort.
6. Maintain
FLOORMONK Tile Flooring that is simple to clean and maintain because of its advantages. There is no need for further maintenance procedures like waxing. When some planks require repair, we can replace them individually.
Ceramic tiles, however, are difficult to clean and are prone to developing black patches. We have to replace all the tiles when there is a problem with a single tile.
7. Cost
Despite all of its benefits, Tile Flooring is more affordable than ceramic tile flooring due to its lower average installation cost.
When laying ceramic tiles, we must take care of the subfloor situation. Also, we must prepare the mortar, lay the grout, and do additional tasks, all of which add significantly more material and labour costs.
8. Cushioned underfoot
Because of its composition, the robust performance is significantly superior to that of ceramic tiles. In comparison to tiles for kitchen, SPC flooring's comfort underfoot is an incomparable advantage.
9. Thermal Conductivity
Because SPC flooring for kitchens has strong thermal conductivity, warping will not occur when heated floors are used. Compared to ceramic tiles, it offers higher thermal insulation. On SPC flooring, we won't feel cold in the winter even if we go barefoot.
What is the price of SPC Flooring?
Particularly if we do the installation ourselves, it's less expensive than genuine hardwood or stone tiles for the kitchen. With SPC and WPC choices, the national average price for rigid core flooring is about $4 per square foot. Compare that to stone tile and hardwood that ranges higher than this.
SPC may be seen as a form of laminate because the installation is comparable and the planks are made in the same way but from different materials. We have seen laminates are less expensive than SPC flooring. But, laminate flooring is not as strong, pleasant, or long-lasting. Similar to laminate, the professional installation runs from $3 to $8 per square foot.
Installing SPC Flooring
Planks or tiles of luxury vinyl flooring with an SPC core snap together to create a floating floor. In contrast to prior models, most don't need adhesive. They may be cut by scoring with a knife and snapping, making them even simpler to assemble than laminate boards. The result is the only thing that counts.
Many other forms of flooring, such as hardwood, vinyl, and various types of tile, can be put over SPC flooring for kitchen. However, as the subfloor must be level, earlier work may be required. If the item we install lacks an underlayment, one is also advised.
FAQs
1. Is LVP superior to SPC flooring?
It depends. SPC flooring is substantially more durable than regular LVP in terms of durability. The added toughness does, however, come at the expense of diminished comfort.
Hence, SPC flooring is ideal if you require flooring that can endure a tonne of abuse every day. Ordinary LVP, on the other hand, can be a more affordable option if you require something that can only tolerate light traffic.
2. SPC Flooring: How is it Made?
Without going into too much detail, the majority of SPC vinyl flooring brands use the same production method. Materials for the firm core flooring made of the stone plastic composite are blended, and then they are heated to a high temperature to remove any moisture and to guarantee that the stone powder and polymers are correctly mixed. This makes sure that each plank or tile for the kitchen performs consistently throughout.
3. Which Uses for SPC Flooring Are Best?
Because SPC flooring is so adaptable, it is among the best alternatives to solid hardwood floors. It's a great option for mudroom flooring, kitchen flooring, and even laundry room flooring because it's strong and waterproof. For usage in high-traffic commercial settings, this flooring is unsuitable.
Also, because it is waterproof and water resistant, it is likely the greatest flooring for a basement because it maintains its stability during variations in temperature and humidity.
We should also point out that because this luxury vinyl plank flooring can withstand high traffic, you can install it on stairs.
You are welcome to get in touch with FLOORMONK right away or submit a price request if you want more details about the best water-proof SPC flooring. Do check our website to get full information about our products.
---
Article Last Update: 25 March 2023

Recently News & Blog
" High Performance | Low Cost | Long Lasting " SPC LVT Floor Tiles are good quality building materials made ...

Top