Waterproof Flooring Manufacturer In India
Know all about waterproof flooring from the top Waterproof flooring manufacturer In India
What advantages are you searching for when shopping for waterproof flooring materials? Most likely, you're just searching for a stylish, comfortable, long-lasting, and low-cost material. However, this is insufficient!
You should also think about the flooring's maintenance and usefulness before purchasing it. A house's floor suffers the most wear and strain. Choosing high-quality, low-maintenance components can help it last longer.
Waterproof flooring is currently one of the most advanced floor choices to consider. Continue reading to find out more.
What exactly is a waterproof floor?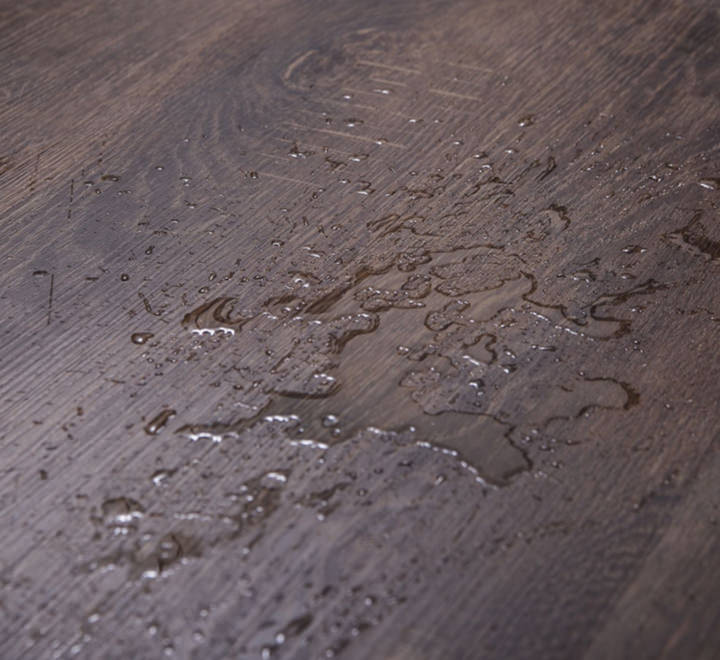 Waterproof floors are made of materials that are resistant to moisture, which can damage or destroy many kinds of flooring. Waterproof flooring looks like wood most of the time, but it can also look like stone in some instances.
At the moment, it appears that everyone is producing some type of waterproof floor; they are extremely common. There are many no-name generic versions seeking to cash in on the trend, but there are also many reputable companies with a long history.
Most waterproof vinyl floors are designed with a rigid waterproof core made of WPC (wood plastic composite) or SPC (stone plastic composite) and are installed similarly to laminate floors. WPC and SPC are LVT subcategories (luxury vinyl tile). Because of its durability and low cost, LVT is frequently used for commercial waterproof flooring.
There are also non-rigid solid vinyl versions, but the rigid versions have a better-looking, more realistic final product. Non-rigid waterproof vinyl floors are less forgiving during installation and may reveal the waviness of your flooring in the glare, even if it is minor.
Some laminate flooring is promoted as waterproof, but it is not. Water getting under them can still cause harm because they only have a waterproof top layer. Some promise to be completely waterproof, but more testing is required because they are not yet widely available. It is only a matter of time before more technology is developed to make laminate floors by waterproof flooring brands in India.

Continue reading with FLOORMONK to discover all the advantages of waterproof floors for your house!
Prevents moisture danger on a floor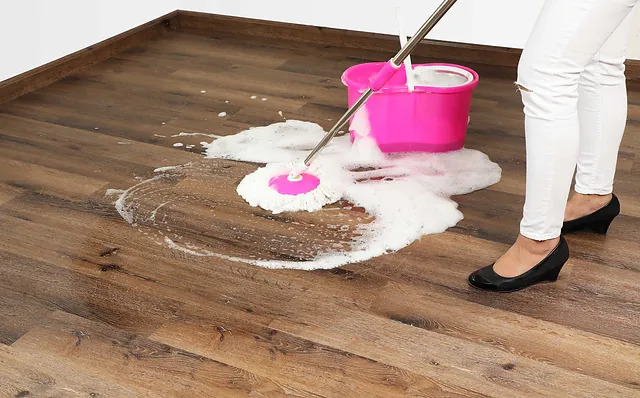 Moisture in the house can be caused by a variety of factors, including spills and water splashes from faucets. Leaking pipes can also cause excess moisture to accumulate before they are found and repaired. Shower steam and high humidity levels during hot months also contribute to moisture buildup in a home.
Many flooring materials are vulnerable to liquids and dampness. Hardwood surfaces, for example, swell or warp when they absorb moisture. They become deformed as they dry and shrink over time.
Waterproof flooring avoids moisture buildup by resisting water absorption. This decreases the possibility of your floor warping, swelling, or growing mold and mildew.
Simple to clean and care for
Waterproof surfaces are simple to clean and maintain. Substances remain on the floor's surface because they don't soak up spills, and all you have to do is wipe them away. The materials are also stain resistant and require only gentle cleaning to remove filth and grime.
When you have a waterproof vinyl floor, you don't need to plan yearly cleanings or maintenance with professionals like you do with carpet, tile, and hardwood floors. A damp cloth or waterproof flooring sheets is all you need for easy cleanups on the waterproof floor. Wash the surface with a PH-neutral vinyl floor cleaner and a non-abrasive cloth for messier stains and better cleansing.
Durable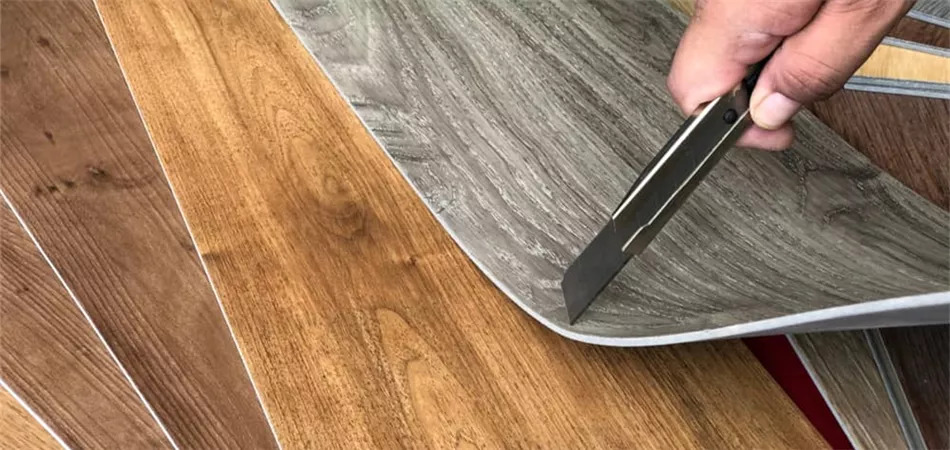 Waterproof floors can last for a long time without deterioration because they are simple to maintain and many are rated for industrial use. These surfaces do not need to be replaced every few years, as carpet does. They are also resistant to aging, unlike hardwood, and can last for more than 20 years with appropriate care.
Pets and children can play on waterproof flooring
Children and pets enjoy playing, and where there is play, there is almost always a mishap. You won't have to worry because waterproof flooring sheets can prevent your children's spilling liquids all over the house or your pets from unintentionally ruining the carpet with a waterproof floor. The floor enables your children and pets to run around freely.

Installation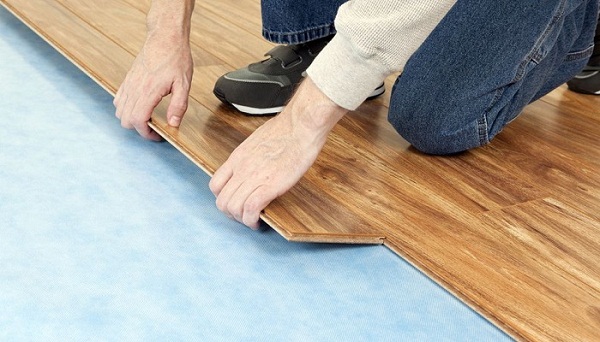 Floating waterproof vinyl flooring was created to be simpler to install than traditional vinyl plank flooring, which requires a messy and difficult glue-down installation. The fact that it floats not only increases its waterproof value but also allows for a less costly installation or even a great opportunity for a DIY project. To learn more about installation, browse some of our other installation posts of waterproof flooring sheets, and keep checking back as we will be adding more regularly.
FAQ
1. Is it really necessary to have impermeable flooring?

Rooms with standing water or water that is not quickly cleaned up would benefit the most from having waterproof floors. If you've ever experienced flooding, you know how costly and inconvenient it can be to repair a ruined floor due to water damage.
2. Is impermeable flooring preferable to water-resistant flooring?

There are significant variations between waterproof and water-resistant flooring. Waterproof floors are more durable and can endure not only liquid spills but also larger disasters such as floods. Waterproof Flooring installation is only intended to withstand minor spills that are easily cleaned up.
3. Which sort of waterproof flooring is the best?
Two of the most effective waterproof flooring options
Plastic that is waterproof. Waterproof vinyl is composed of a strong plastic material with a cushioned bottom layer.
Veneer that is waterproof. Waterproof laminate flooring is completely made of plastic.
4. What is the most affordable form of waterproof flooring?

Vinyl flooring is the most affordable choice for waterproof flooring. Because it has few or no joints, sheet vinyl is the most impenetrable.
5. Is waterproof flooring installation truly watertight?

Waterproof implies that it is impervious to water; water can contact it indefinitely and never damage the flooring. That last point is crucial: just because your flooring is waterproof and impervious to water and moisture doesn't mean the subfloor beneath it is.
Unleash the grace of flooring with FLOORMONK
We are proud to be the best waterproof flooring firm in Rajkot, India. We can utilize cutting-edge technology to design and bring the latest SPC waterproof flooring to your place that can make an aura of wooden and natural flooring which makes you feel like to live in heaven. With a low-cost budget for waterproof flooring installation amount, you can have the latest and best quality flooring at your place that will last long.
We are an ISO-certified firm, so you can trust our services. If you want SPC flooring at your place, feel free to call us at 9409908194 or mail at sales@floormonk.com or see our page https://floormonk.com/. We will be happy to deliver you the best SPC flooring services.
Recently News & Blog
" High Performance | Low Cost | Long Lasting " SPC LVT Floor Tiles are good quality building materials made ...

Top