Why Choose SPC Over Hardwood, Laminate, Or Ceramic?
SPC flooring, or stone plastic composite flooring, is quickly becoming India's most popular flooring option. SPC flooring combines limestone and PVC powder to create a robust, durable, and water-resistant base. The result is a flooring solution that is not only aesthetically pleasing but also provides many advantages over traditional hardwood, laminate, and ceramic flooring.
SPC floors have quickly become the go-to option for many homeowners and business owners due to their affordability, durability, and water resistance. SPC floors also come with an acoustic underlayment that helps reduce sound transmission between rooms and floors. As a result, SPC flooring is ideal for both residential and commercial settings.
In India, several SPC flooring manufacturers offer a range of high-quality flooring solutions at affordable prices. Floormonk is one of the leading SPC flooring manufacturers in India and offers a wide range of SPC flooring options for residential and commercial applications. Their products are made from the highest quality materials and are designed to last for years without fading or chipping. With Floormonk's selection of SPC flooring solutions, you can easily find the perfect option to match your needs and budget.
SPC Flooring Growing Popularity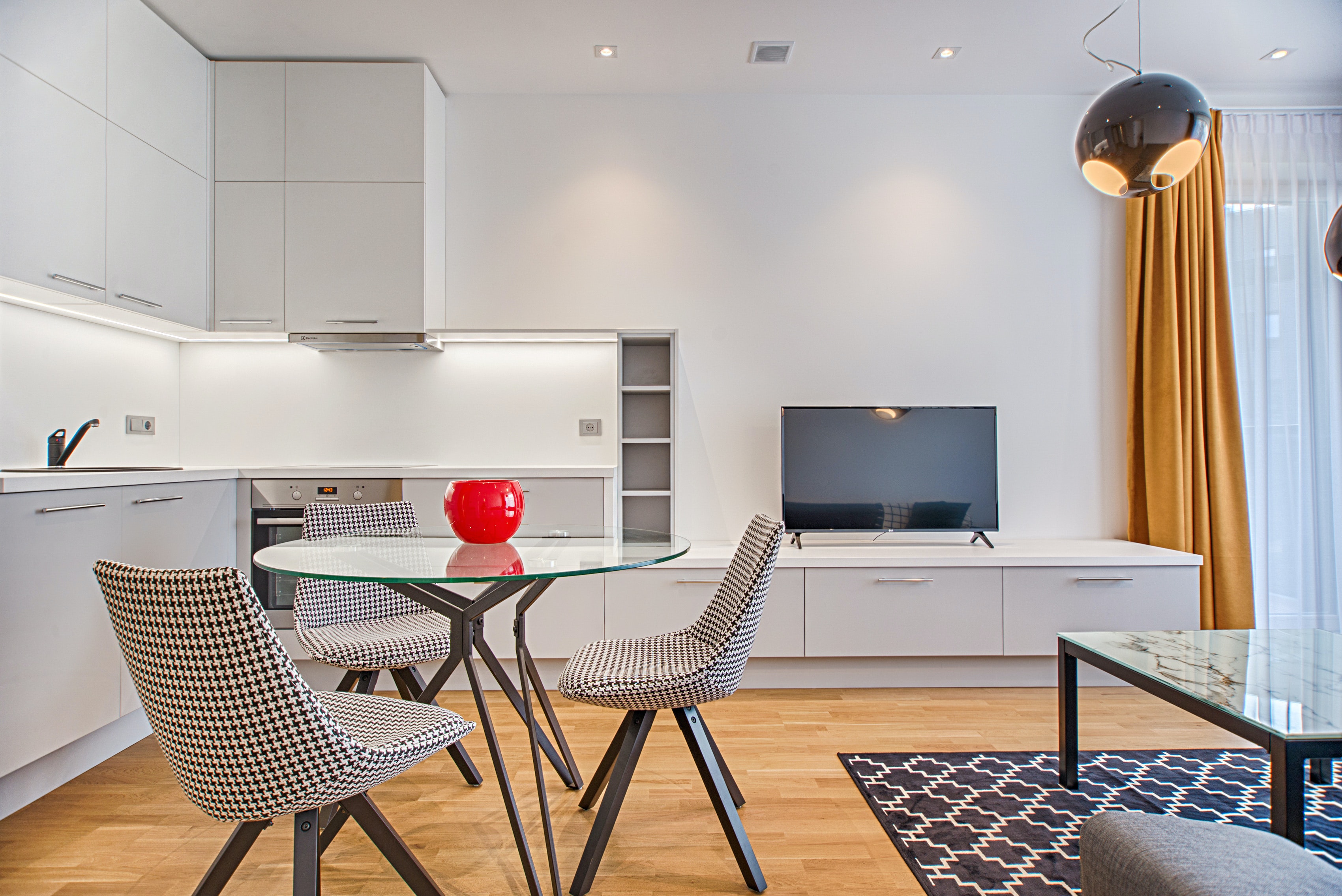 SPC flooring is a type of resilient flooring made up of a combination of limestone and PVC powder. This unique blend makes SPC flooring extremely durable and resistant to water, temperature, and fire, making it an excellent choice for both residential and commercial settings.
SPC flooring features incredibly authentic surfaces that replicate the imperfections and textures of substances like wood to perfectly match their appearance and feel.
The way the elements are arranged also contributes to SPC flooring's resilience. Vinyl floors are composed of several layers, with a high-density hardwood board serving as the core structure and an overlaying providing wear and scratch resistance. It has additional fabric layers inside the SPC floor case. This shows that there are at least four sections present: a foam layer, a wear layer with a polyurethane coating, a polyvinyl decorative layer, and a strengthened stiff structure.
The composition of SPC flooring makes it very easy to clean and maintain, and it also provides more sound insulation than traditional hardwood, laminate, or ceramic flooring. Additionally, SPC flooring is very affordable and available in a variety of colors, styles, and patterns.
SPC floors are often considered the most popular choice for commercial spaces because of their durability, cost-effectiveness, and wide range of options. This type of flooring has been gaining popularity in recent years due to its ability to withstand heavy foot traffic, low maintenance needs, and long-term durability. Additionally, SPC floors offer a range of decorative possibilities, including textured surfaces and colored designs that can be tailored to meet specific design needs.
Next Generation of Flooring - SPC Floors
SPC flooring can be categorized as a transition from traditional vinyl flooring, achieving good outcomes across the board and resolving several issues with warping, displacement, and compression brought on by abrupt temperature variations. The next generation of vinyl flooring is SPC floors.
They are also 100% waterproof, making them far more adaptable and appropriate for all sorts of areas, especially wet rooms in the home like bathrooms and kitchens, in contrast to hardwood and laminate floors. SPC vinyl flooring is ideal for any location or geographical region, for both commercial buildings and family residences, due to its stiff core's exceptional resistance to fluctuations in climate and moisture.
SPC Floors over Hardwood, Laminate, or Ceramic Floors
SPC flooring, also known as stone plastic composite, is an increasingly popular flooring choice that offers homeowners many advantages over traditional hardwood, laminate, or ceramic flooring.
One of the main benefits of SPC flooring is its durability and water-resistant properties. SPC floors are constructed with a waterproof core, making them ideal for use in high-moisture areas such as bathrooms and kitchens. SPC floors are also extremely durable, making them resistant to scuffs, scratches, and other wear and tear. Additionally, they come in a wide range of colors and patterns to match any home's decor.
Another advantage of SPC flooring is its affordability. Compared to hardwood, laminate, and ceramic flooring, SPC floors are usually much more cost-effective. Installation is also typically faster and easier than installing traditional flooring options, making it a great choice for do-it-yourselfers.
In addition to being durable and cost-effective, SPC flooring is also eco-friendly. These floors are made from recycled materials, making them better for the environment than traditional hardwood, laminate, or ceramic flooring. Plus, they require very little maintenance, making them a great choice for those who don't have time to invest in regular floor cleaning and care.
SPC flooring is an attractive and practical alternative to traditional hardwood, laminate, or ceramic flooring. Its durability, affordability, and eco-friendliness make it an ideal choice for homeowners looking for a long-lasting and cost-effective flooring option.
About Floormonk
Floormonk is a specialist in the segment of SPC flooring and has stormed into the Indian market with superior-quality SPC floors. These flooring solutions have a definite edge over other solutions and a far more advanced and technologically ahead of the competition in the market. Established by the brains behind Lightlink Solutions, India's leading digital service provider that specializes in marketing and promoting the tiles and flooring sector.
If you are looking for the best SPC floors for your home or commercial establishment, choose Floormonk for a reliable and long-term solution.
Recently News & Blog
" High Performance | Low Cost | Long Lasting " SPC LVT Floor Tiles are good quality building materials made ...

Top