Unmatched comfort, exquisite design – our SPC Flooring awaits!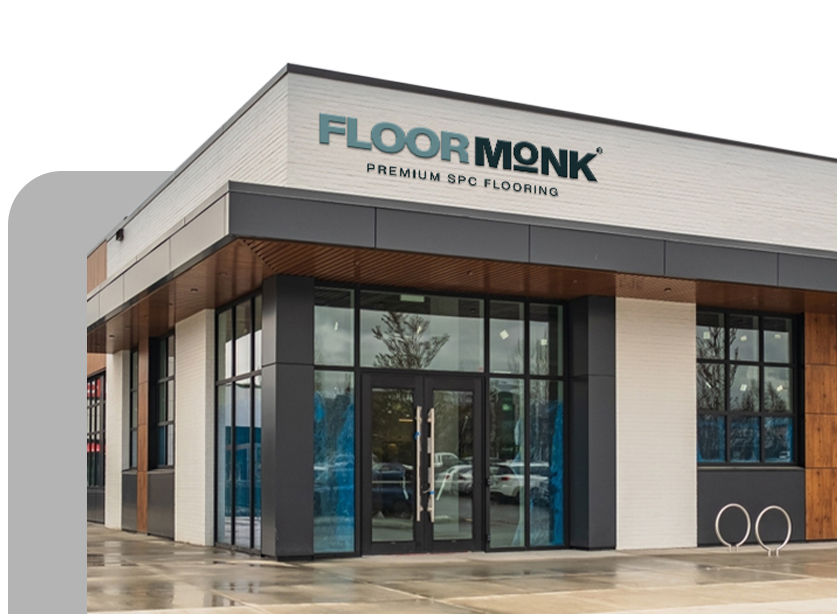 The FLOORMONK Story
Pioneer in SPC Flooring
In the year 2022, we proudly launched our brand, FLOORMONK, as an expert producer of SPC flooring with a total production capacity of 90,000 SQFT/Day. Our commitment to excellence is evident in every aspect of our products and services.
FLOORMONK has quickly established itself as a trusted brand in the flooring industry. With over 100 completed flooring projects and exports to more than 50 countries, we have gained recognition for our outstanding product quality, robust supply chain, strong brand presence, and beneficial service offerings. We take immense pride in the satisfaction of our customers and strive to exceed their expectations with every interaction.
At FLOORMONK, we believe in staying ahead of the curve. That's why we offer cutting-edge EIR (Embossed-in-Register) technology, allowing us to create flooring that closely replicates the look and feel of genuine wood. Our SPC flooring boasts unmatched realism and natural beauty, ensuring that your floors make a statement wherever they are installed.
Quality is our top priority, and we have the certifications to prove it. We are duly certified by the ISO: 9001 system for quality management, and we are also accredited by CE certification. These certifications reflect our commitment to maintaining stringent quality control throughout every step of our manufacturing process. From material procurement to processing and package testing, we leave no stone unturned in ensuring the highest standards of quality for our customers.
Speaking of manufacturing, our state-of-the-art facilities utilize high technology and precision to create SPC planks that are not only visually stunning but also built to last. We pay close attention to every detail, ensuring that each plank has the right thickness, actual natural texture, and a beautiful shade. Our rigorous quality tests cover essential aspects such as waterproofing, fireproofing, scratch resistance, and more. Additionally, we thoroughly check the proper interlock system of our flooring, guaranteeing a snug fit that will stand the test of time.
Show More...
44+
no. of super stockiest

Mission
To become a world-class, worldwide SPC flooring company.

Vision
To being recognised as the industry's top manufacturer of premium SPC flooring.

Value
Prioritize client demands and offer the finest commercial solutions to establish a relationship that benefits both parties.
Top