SPC Flooring : An Alternative To Wooden Flooring
If you're seeking a durable and stylish alternative to wooden flooring, then consider SPC (stone plastic composite) flooring. This type of flooring is not only highly resilient, but it also comes in a variety of attractive colors and designs. With this guide, you'll find all the information you need to install and maintain your SPC flooring.
Understanding SPC Flooring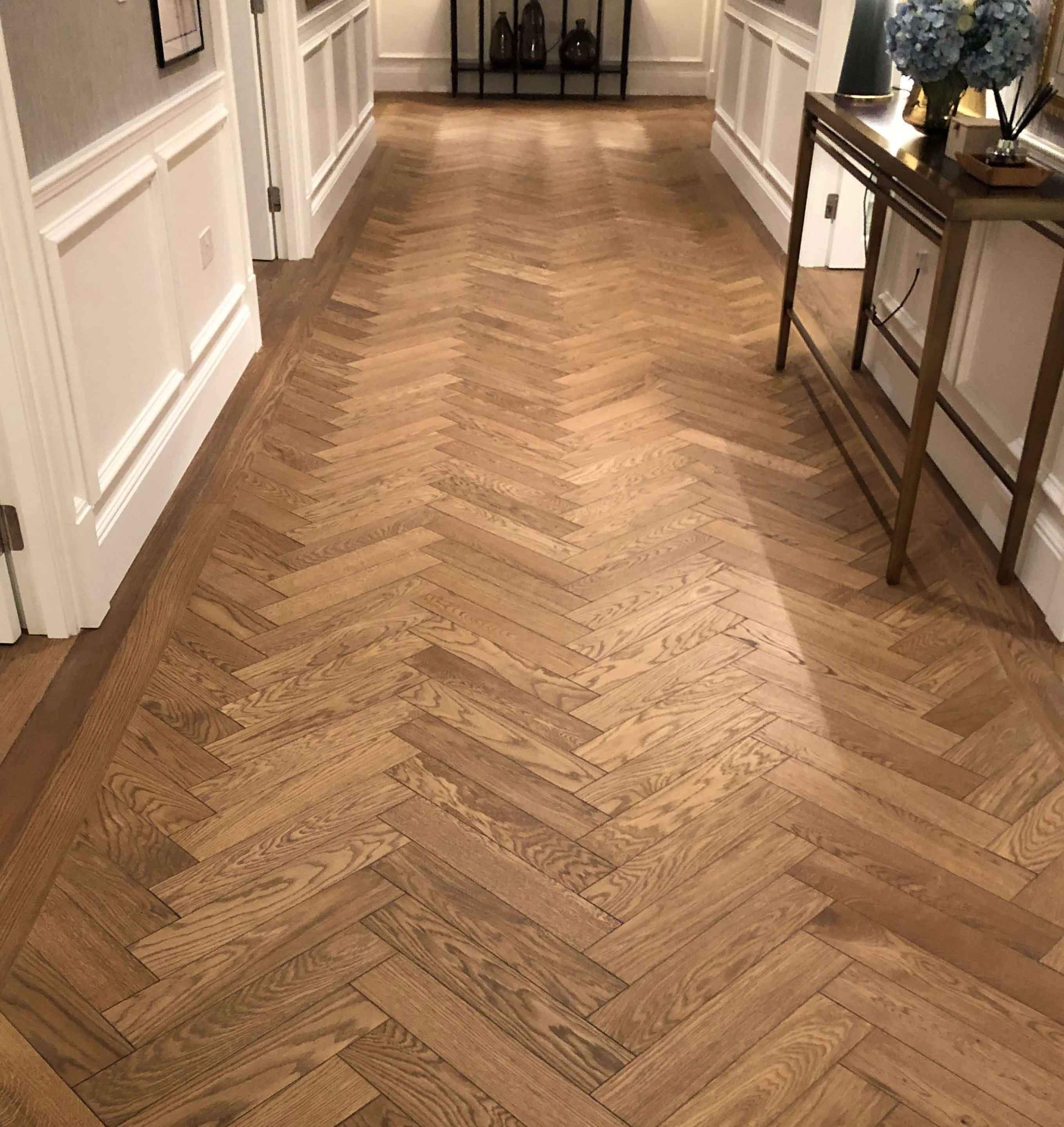 SPC flooring is made from a combination of stone dust and recycled plastics. This allows for a floor that is incredibly durable, water-resistant, and easy to maintain. In addition, it comes in a variety of wood grain prints, making it a great option for those looking for the aesthetics of wood without the added costs or maintenance. With high thatquality SPC flooring, you can expect years of use with minimal upkeep.
One of the key benefits to SPC flooring is that it has a locking system which allows installation to be fast and easy, so you don't have to wait around for days or weeks for your new flooring to be put in. Aside from being recyclable, it is also an eco-friendly product due to its lack of VOCs (volatile organic compounds). It's even been tested for safety and sound absorption and proven that it performs better when compared to solid hardwood floors. With SPC flooring comes savings in both labor costs and time. In addition, its waterproof qualities make it ideal for areas that are exposed to high humidity - such as bathrooms and kitchens.

Installation of SPC Flooring.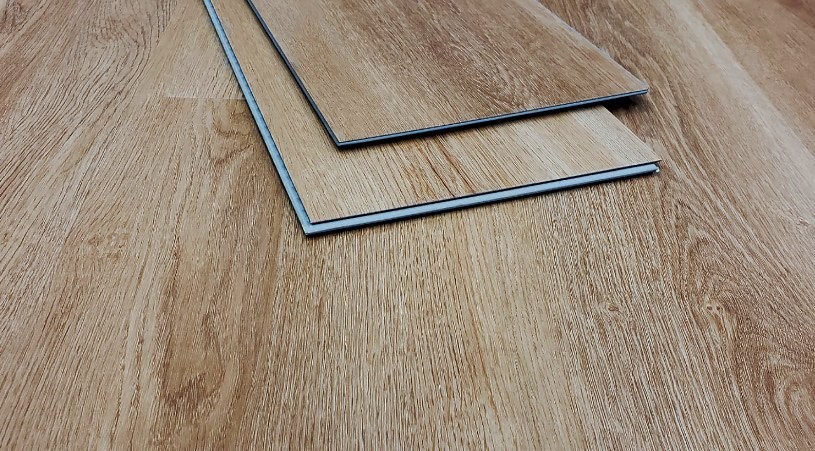 Installation of SPC flooring is relatively easy and straightforward. It uses a "floating click-locking" method, meaning that each plank fits into the next securely and easily without needing to be glued down. To install, begin by laying out the SPC planks in the desired pattern or direction and then click them together. Make sure your planks are level as you install them to ensure an even surface after installation is complete.

Advantages of SPC Flooring
There are many benefits to using SPC flooring. It is highly durable,-resistant to water and external pressure such as heavy furniture, extremely low maintenance with just minimal sweeping or mopping needed, it comes in wood grain prints for aesthetics without the expensive costs or difficult maintenance of real wood, and it can be installed over existing surfaces such as tiles or concrete with no need for additional leveling.
SPC flooring is also 100% waterproof, meaning it doesn't need to be treated or sealed like traditional wooden flooring, and the core is made of limestone, natural stone powder, and polymer resin. This means it resists mold and mildew growth even better than wood due to its non-porous surface, a big advantage in bathrooms and kitchens where water damage is a common concern. Furthermore, installation of SPC flooring is easy and mess-free; all that's needed is for boards to click together using tongue and groove on their sides with no adhesive required. This means there are very few installation expenses when compared with other flooring types.

Maintenance and Care for SPC Floors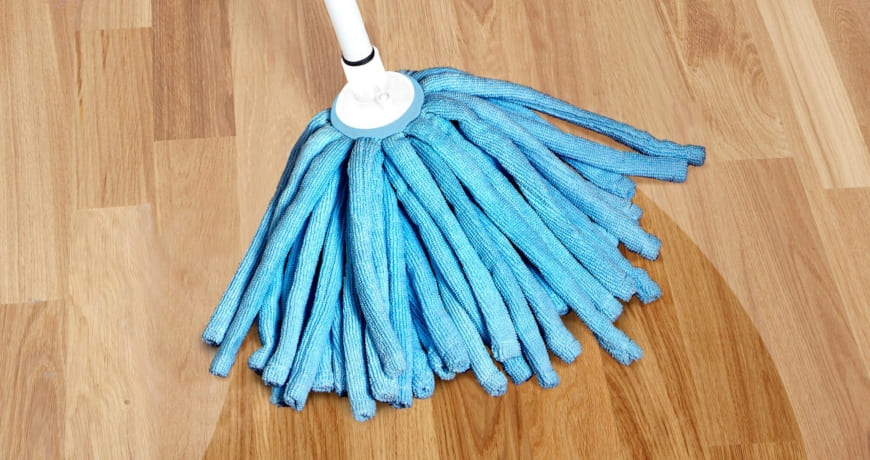 Proper maintenance and care for SPC flooring is essential to keep it in good condition. To properly clean your floors, vacuum frequently to remove dirt and debris. You can use a damp mop or cloth with a mild detergent to remove any stubborn stains or marks. Avoid using excessive amounts of water, as this can cause the planks to expand and become damaged. Additionally, you will want to place protective mats in areas such as near the sink that could be subject to water spills or excess moisture.
To protect from scratches and dents, use doors mats at the entryways. You can also place felt furniture pads on couch or chair legs for added protection. SPC floors are very durable, but using a protective pad under heavy furniture will help keep it in top shape for years to come. As with any type of flooring, avoid dragging large appliances and furniture across the floor to ensure that it doesn't become scratched up. Finally, use a quality hardwood cleaner periodically to maintain the floors natural shine and beauty.

Benefits of Using SPC Flooring Over Traditional wooden Flooring
SPC flooring is an excellent option if you're looking for a flooring that is durable, cost-effective and aesthetically pleasing. This type of flooring offers a wider range of design options than traditional wooden flooring, with realistic-looking textures, colors and designs to give it the same look and feel. Additionally, SPC floors are more resistant to water damage, mildew, fungus and staining than wooden floors. They are also easier to maintain since they can withstand frequent cleaning and do not require regular polishing or sealing like wood floors.
SPC flooring is also significantly less expensive than hardwood and laminate flooring since it is made from a combination of stone powder, plastic, stabilizers and foam. This makes it more environmentally friendly as well since there are fewer resources needed to create the floor. These floors don't require expansion gaps like wooden floors do and can be installed faster and with more precision due to their click-together installation system. Lastly, SPC flooring is highly durable and will not offer splinters or chips like wooden floors often do despite damaged caused by high foot traffic and moving furniture around.

---
Article Last Updated: 11 March 2023
---
Read More Articles
1. Why Choose SPC Over Hardwood, Laminate, or Ceramic?
2. Water Resistant vs Waterproof Laminate - What's The Difference?
3. What is Hand Scraped Wood Flooring?

Recently News & Blog
" High Performance | Low Cost | Long Lasting " SPC LVT Floor Tiles are good quality building materials made ...

Top